Concept art of male character - Bartek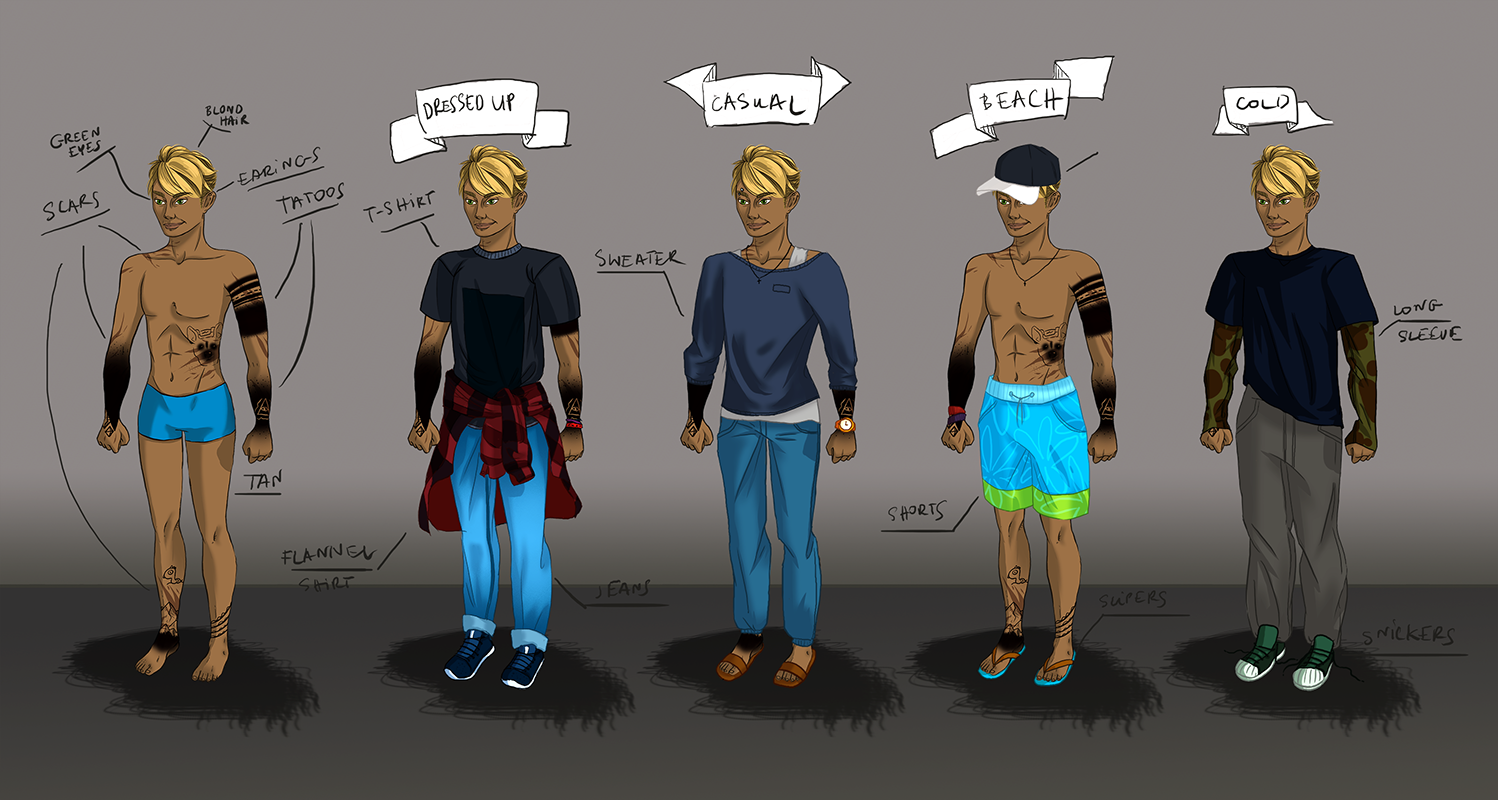 Bartek is character from the same universum as Matylda. He have had an accident where his girlfriend died. He himself survive with several injures. After this he tattooed his scars.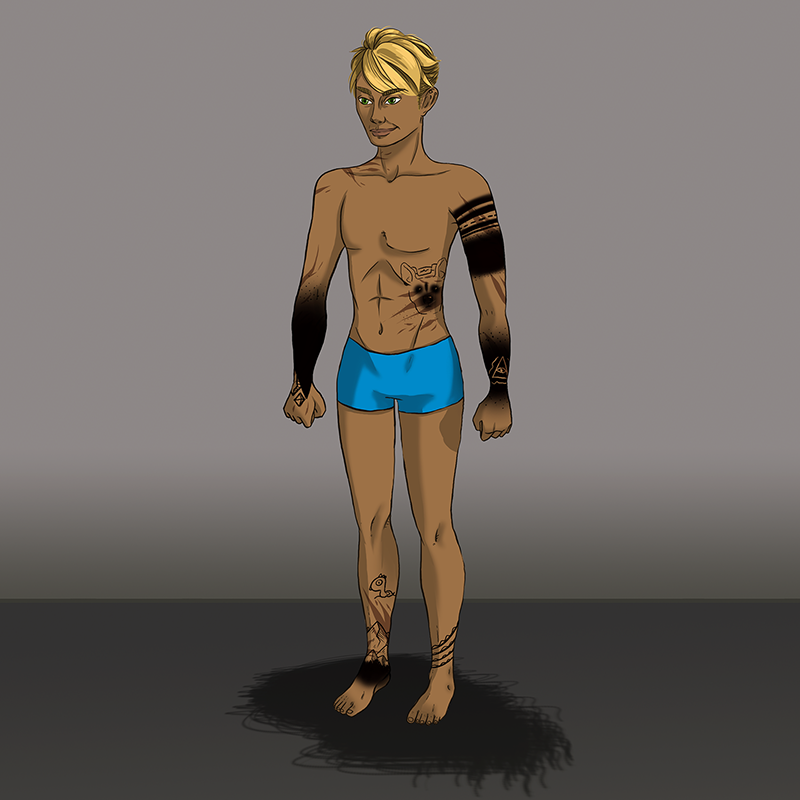 He is pretty strong and has some muscles. He practice martial arsts as daily routine.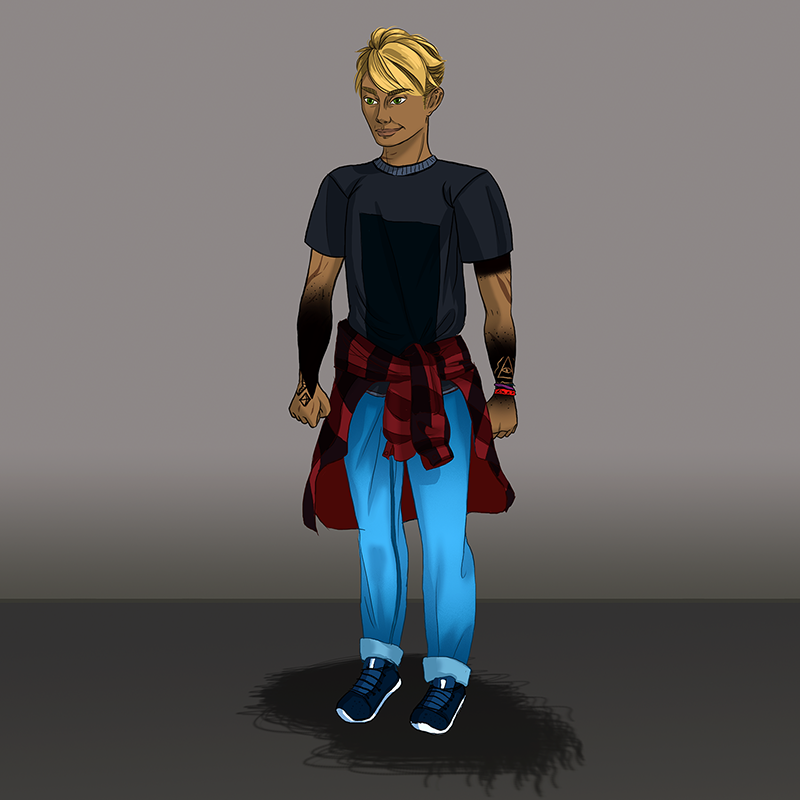 Since the accident his dead girlfriens is hunting him. That's why he always have bad luck. But he don't care too much about it. His near dead expierience let him have some distance to life.