Crazy Farmer match 3 game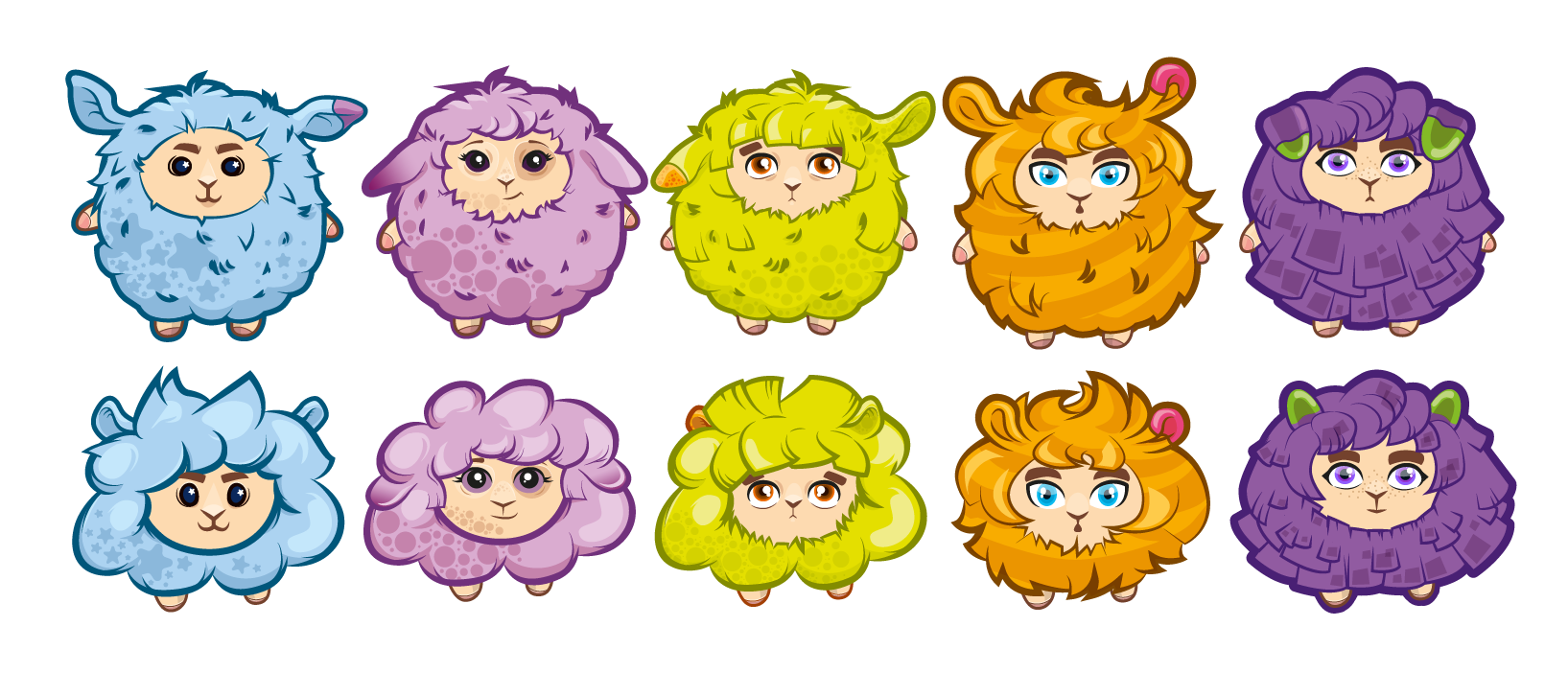 Crazy Farmer is my personal game project. It's a "match 3" game about sheep! At the top you can see 10 sheep in 5 different colours. Match 3 little sheep to create a big one. Match 3 big sheep to create an explosion which remove 8 closest nighbour sheep.
Sheep are so colorful because crazy farmer painted them. Every sheep has different characters. They are cute and funny.
Game has 3 modes. Infinity mode ends when there is no move avalable. It's traditional time eater. In time mode you need to score as many points as possible in 1 minute. Similar to that is multiplayer mode, where you need to get more points then your opponent.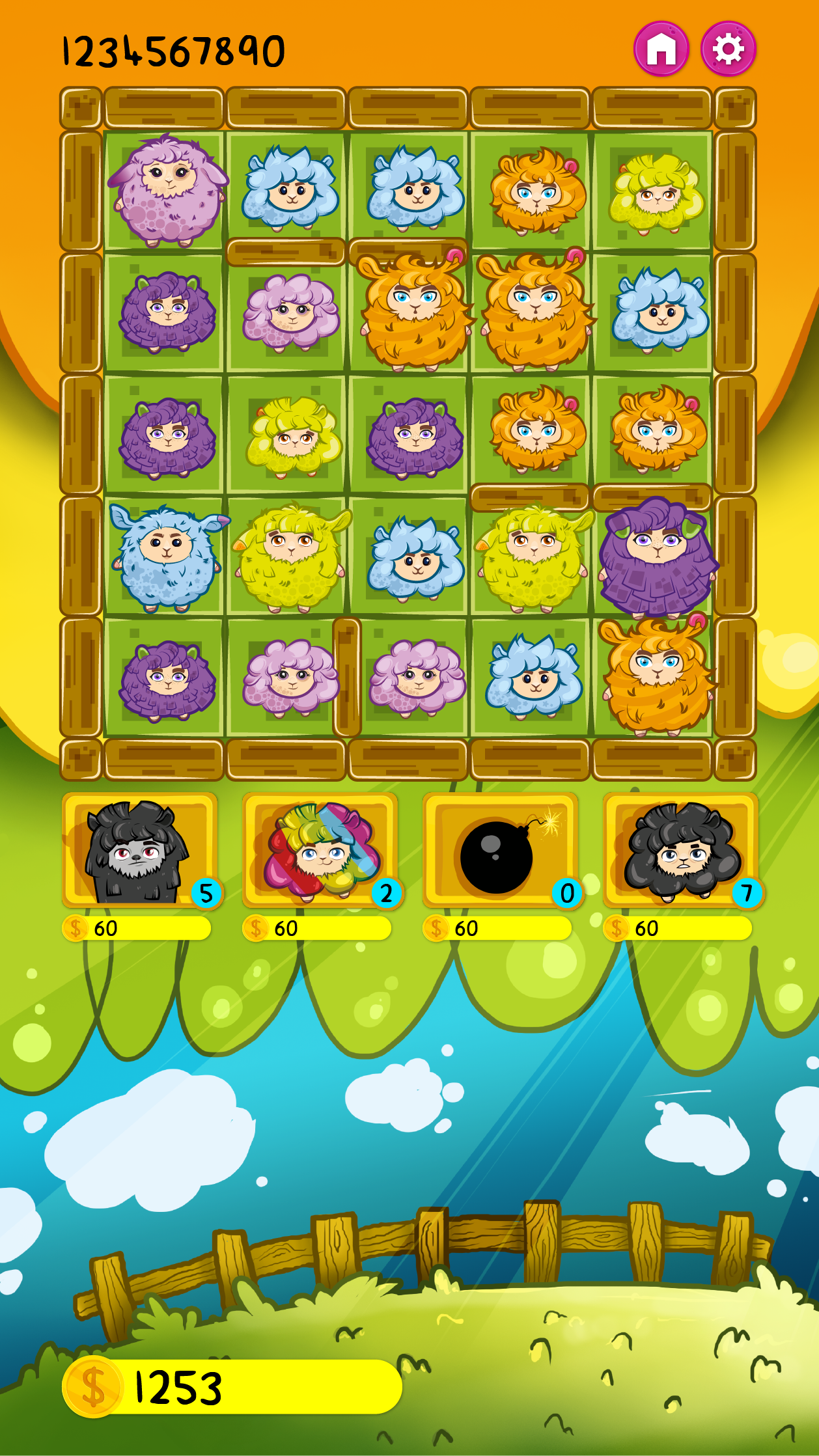 In the game you can use boosts. You can buy them or get them by winning or watching ad. There are 4 boosts: 
- wolf kidnaping choosen sheep,
- rainbow sheep which can match with any kind of sheep,
- bomb which can blow up 9 fields,
I am continuosly improve the game.