Guesthouse environment concept art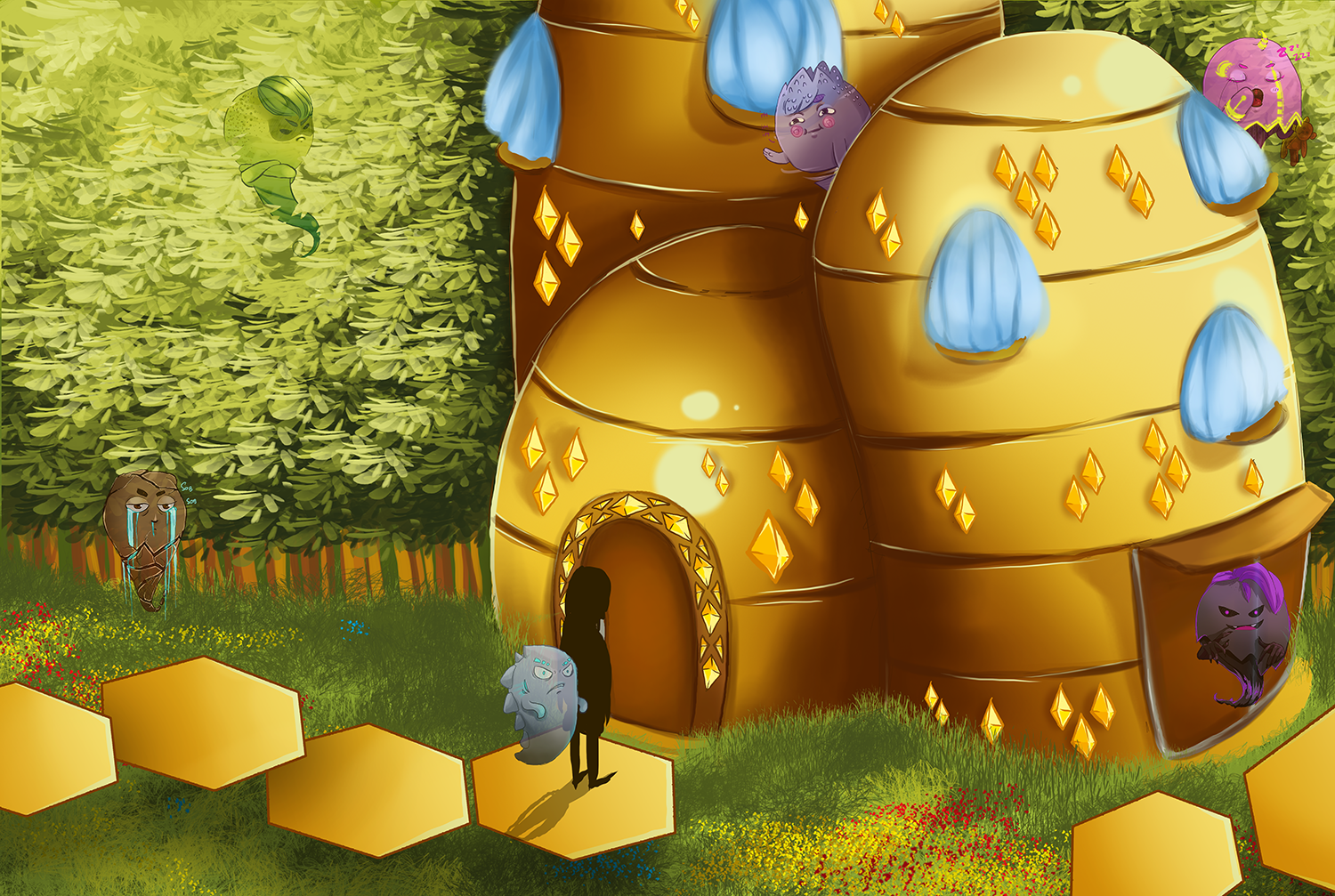 It's my personal universe concept. This is the world where Matylda is living (check out previous concepts). It's future Poland but without christianization. There are a lot of creatures from slavic beliefs and religion of our ancestors, but a little futuristic.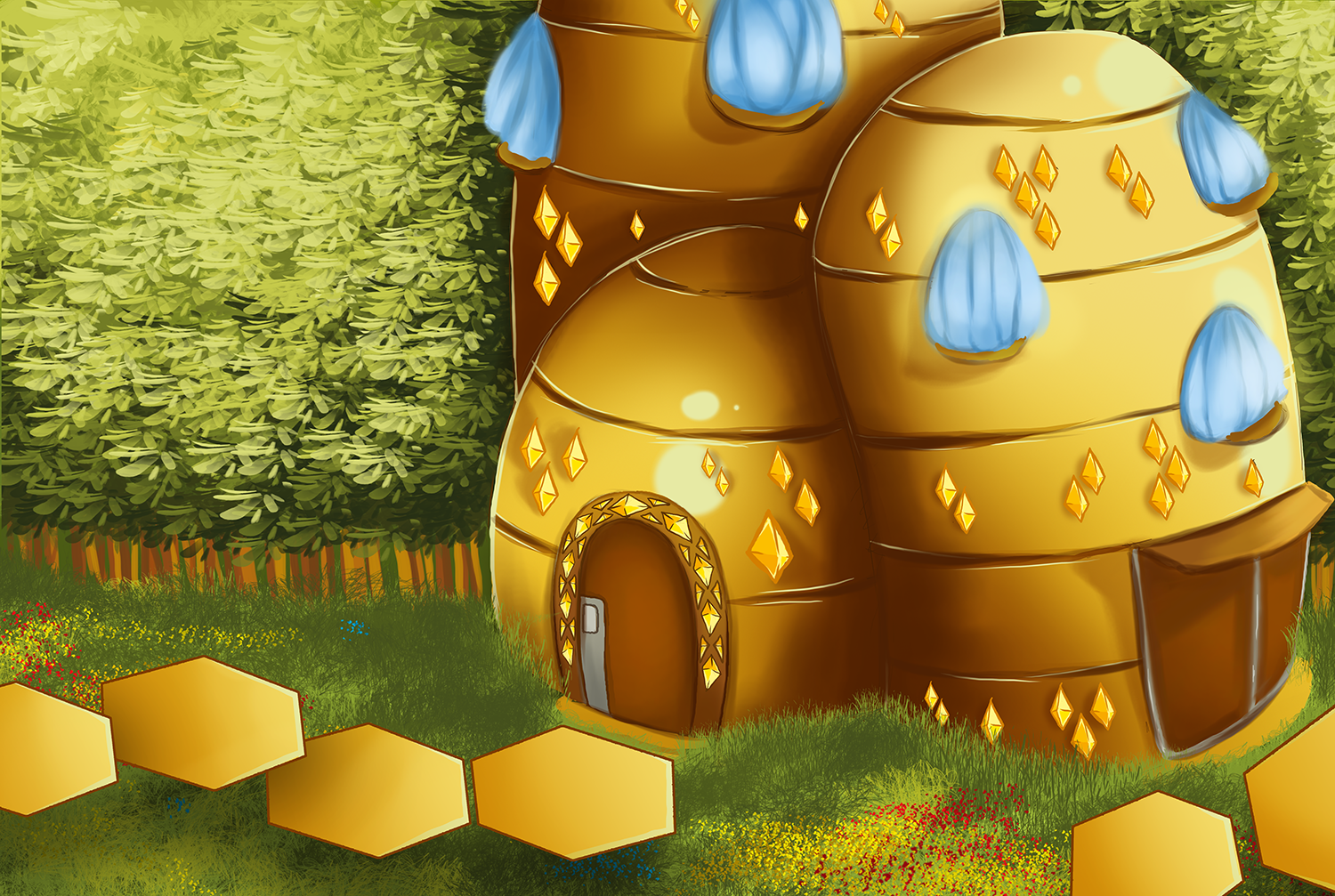 On the concept art you can see the guesthouse in the shape of the hive. There is also floating pathway to the building. At the back of the guesthouse is forest where strange creatures lives. Ghost are driven to the guesthouse and Matylda's family help them.